"this is the epitome of grindcore in all its unpolished, decimating glory" (aka, ENEMY SOIL press content)
July 24, 2009
Once again our dawgs at Decibel Magazine have given Robo some bro-love with a killer (and accurate) review of the ENEMY SOIL discography that we've made available as a massive digital download. This appears in the new issue (with SLAYER on the cover), read mo'….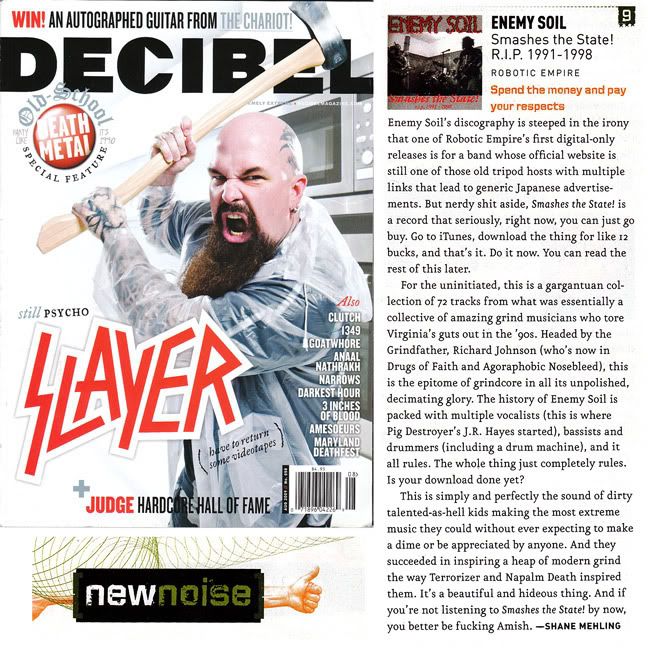 * You can read a more legible version of the review here
* Decibel Magazine is seriously awesome in both print and web form, check them out here
* ENEMY SOIL's Smashes The State discography is now available on iTunes
* We also have a bunch of ENEMY SOIL related releases/merch available in our Online Store
The post "this is the epitome of grindcore in all its unpolished, decimating glory" (aka, ENEMY SOIL press content) appeared first on Robotic Empire.