PG.99 reunion show footage and photos
August 22, 2011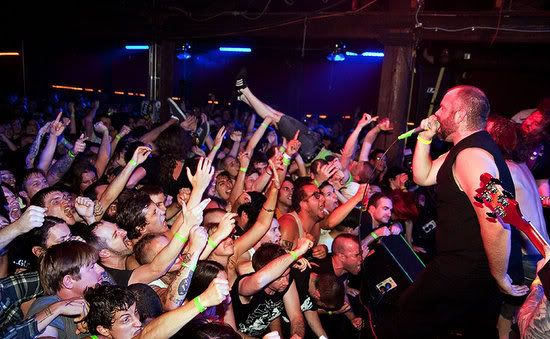 (photo by Marc Gaertner, more here)

PG.99's Best Friends Day performance has come and gone, and its probably safe to say that a unanimous good time was had by all! Thanks to Curtis and Tony (and everyone else) responsible for helping this happen, and fingers crossed the DC show this weekend is just as fun! For those who missed this awesome video, it was the first one posted and seems to be the best thus far:
UPDATE – more footage: Rough audio and sorta shakey footage, but awesome shot of Mike Taylor jumping into the crowd (with guitar) at 3:25… and then Chris at around the 6min mark:

Plus, another round of solid photos (by Chris Boarts Larson) from Friday's reunion show in RVA can be found over at Brooklyn Vegan.
The post PG.99 reunion show footage and photos appeared first on Robotic Empire.