Hydra Head comments on FLOOR box set, the bro-cycle continues…
October 02, 2009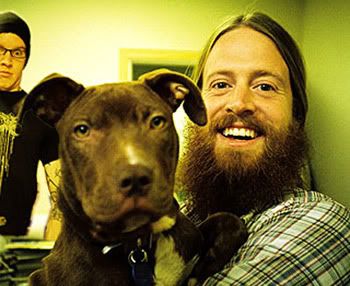 Gotta give respect where it's due. Hydra Head Records have been like older brothers to us for years. When we first started out and had no freakin' clue how to run a label (manufacturing/distribution/compensation/etc), our fledgling teenager-run operation asked these guys for advice. Who knew that 10+ years later we'd end up sharing nearly a dozen bands in our collective catalogs and still operate essentially the same way?
That's not to say that we're on the same level by any means. Bros' now living in the big city and goin' for it while we hold down the fort in the homestate. That's just fine with us though, and are more than happy that several bands we've worked with over the years (DAUGHTERS, KAYO DOT, TORCHE) have moved on to call Hydra Head their main home.
So its awesome when a mutual respect like this comes full-circle, with our brethren bustin our balls but also giving praise to the forthcoming FLOOR discography box set. Its no secret that both labels have been huge FLOOR fans for years, and especially considering that… getting recognized for undertaking this massive project means quite a lot.
They wrote a fairly spot-on update from their point-of-view on this whole thing, which is worth reading here.
And to tie this back in with our latest obsession, you can pre-order the FLOOR – Below & Beyond Box Set here and/or listen to ten preview tracks here.
The post Hydra Head comments on FLOOR box set, the bro-cycle continues… appeared first on Robotic Empire.