GODS & QUEENS touring Europe, losers skip their homeland… again
October 16, 2011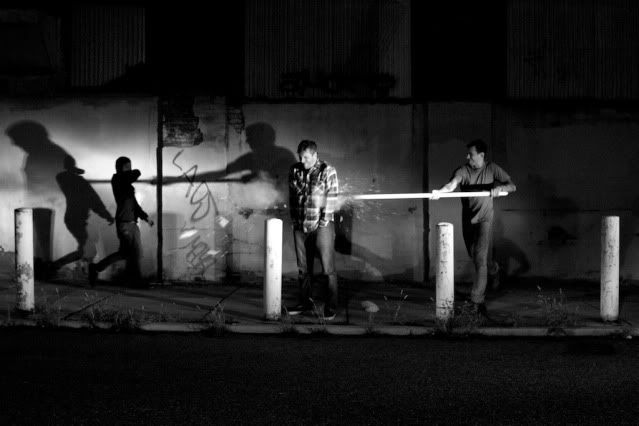 GODS & QUEENS are touring Europe, again. If you can, please go see them and then punch Jamie Getz in his fat head for never touring the damn states like a wimp and making us sit on these dust-collecting but totally awesome LPs. The jerk!
Seriously though, Ben the bassist is awesome and I'm sure whatever sucker they found to play drums is alright too. Go see these dudes, Euros!!
Wed, Nov 9 7:00 pm La Miroiterie Paris, France
Thu, Nov 10 7:00 pm Le Bar des Capucins Lyon, France
Fri, Nov 11 7:00 pm Edoné Bergamo, Italy
Sat, Nov 12 7:00 pm Arci Valverde Forli, Italy
Sun, Nov 13 7:00 pm Borederline Pisa, Italy
Mon, Nov 14 8:00 pm Voodoo Arci Club, Comacchio, Italy
Tues, Nov 15 8:00 pm MKC, Koper, Slovenia
Wed, Nov 16 10:00 am Radio Student FM 89,3 (Jamie Solo/Acoustic LOL) Ljublijana, Slovenia
Wed, Nov 16 7:00 pm Pekarna, Dvorana Gustaf Maribor, Slovenia
Thu, Nov 17 7:00 pm Menza Pri Koritu Ljubljana, Slovenia
Fri, Nov 18 7:00 pm Palah, Rijeka, Croatia
Sat, Nov 19 7:00 pm TBA Banja Luka, Bosnia and Herzegovnia
Sun, Nov 20 Off (boring)
Mon, Nov 21 7:00 pm Venue TBA Split, Croatia
Tue, Nov 22 7:00 pm Széfra Budapest, Hungary
Weds, Nov 23 Vester 99, Vienna, Austria
Thurs, Nov 24 8:00 pm SUB, Graz, Austria
Fri, Nov 25 7:00 pm AZ Conni Dresden, Germany
Sat, Nov 26 3:00 pm Saechsischer Bahnhof Gera, Germany
Sun, Nov 27 3:00 pm Schokoladen Berlin, Germany *Early Show*
Mon, Nov 28 7:00 pm Exhaus Trier, Germany
Tue, Nov 29 7:00 pm Waldmeister Solingen, Germany
Wed, Nov 30 7:00 pm AZ Aachen, Germany
Thu, Dec 1 7:00 pm De Onderbroek Nijmegen, Netherlands
Fri, Dec 2 9:00 pm Secret Spot Oostende, Belgium
Sat, Dec 3 8:00 pm Vera Groningen, Netherlands *FREE SHOW*
The post GODS & QUEENS touring Europe, losers skip their homeland… again appeared first on Robotic Empire.