"an excitingly intense debut – hopefully just the tip of the iceberg from these ear-splitting juggernauts" (aka, DIAL press content)
August 05, 2009
The first-ever New Zealand review of one of our releases (that we know of) is thankfully positive, and we gotta hand it to DIAL themselves for hooking this one up: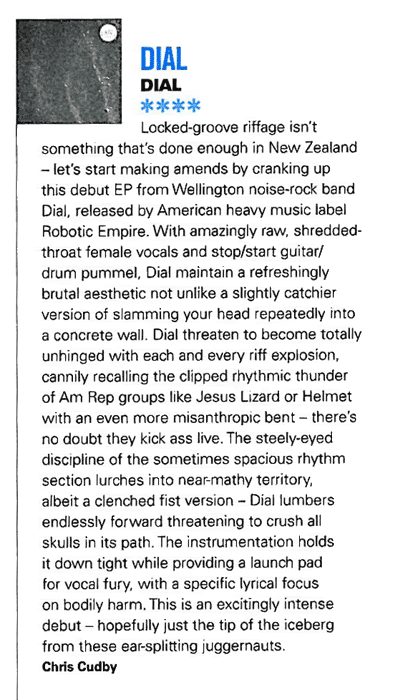 Big ups to Real Groove Magazine for the kind words.
We've been hollering about the beast known only as DIAL for the last few months now… but if you still haven't checked out this kiwi monster, please do us a favor and jam a couple of tracks here.
We're selling their debut CDep for only five bucks, and its available now in our Online Store.
The post "an excitingly intense debut – hopefully just the tip of the iceberg from these ear-splitting juggernauts" (aka, DIAL press content) appeared first on Robotic Empire.