AIDAN BAKER tour dates and new release information
January 10, 2012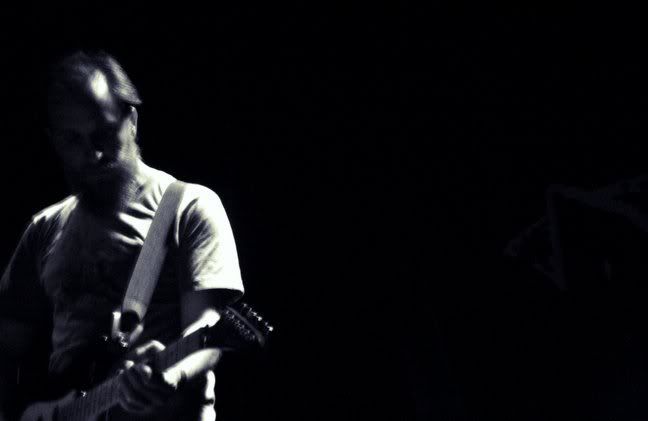 Hot on the heels of the release of his encompassing The Spectrum of Distraction 2xCD+digital release on Robotic Empire, Berlin-via-Montreal's AIDAN BAKER will further fill the pages in his passport! Here are the latest tour dates from easily the most prolific artist we've ever worked with:
NADJA + VAMPILLIA + AIDAN BAKER Japan Tour:
28-01-12: Shibuya O-Nest, Tokyo, JP
29-01-12: Unagidani Sunsui, Osaka, JP
01-02-12: Club Quatro, Hiroshima, JP
02-02-12: Voodoo Lounge, Fukuoka, JP
03-02-12: Wakayama, Rub Luck Cafe, JP
05-02-12: Soup, Tokyo, JP
AIDAN BAKER + A-SUN AMISSA EU Tour:
15-02-12: West Germany, Berlin, DE
16-02-12: Astrostube, Hamburg, DE
17-02-12: Christuskirke, Bochum, DE
18-02-12: (H)ear, Heerlen, NL
19-02-12: DB's, Utrecht, NL
20-02-12: Waggon, Offenbach, DE
21-02-12: Komma, Esslingen, DE
23-02-12: L'inventaire, Le Mans, FR
24-02-12: L'espace B, Paris, FR
25-02-12: Le Plané Ari Home, Wanquetin, FR
Baker is touring in support of January's The Spectrum of Distraction 2xCD+digital release, on which he collaborated with 17 other percussionists to create a whopping 96 (!) tracks, intentionally established to be played on "shuffle". Contributing drummers include current and former members of SWANS, THE JESUS LIZARD, SLOWDIVE, KILLING JOKE, JESU, GODFLESH, LOCRIAN and many more.
The Spectrum of Distraction 2xCD is physically available now from Robotic Empire, and digitally via pre-orders from iTunes, Amazon and others for the official January 17th street date.
The post AIDAN BAKER tour dates and new release information appeared first on Robotic Empire.